Picture yourself lounging in style, soaking up the sun's warm embrace or curling up with a book indoors – that's the magic of Acapulco chairs. These iconic pieces have a history as vibrant as their design. So, whether you're adding a touch of beachy vibes to your living room or creating an inviting outdoor oasis, this guide will help you find the ideal Acapulco chair for your space.
Have you ever wondered what makes Acapulco chairs so special? It's all in the woven charm and open-frame design. The intricate weaving creates a comfortable and supportive seat, while the airy frame adds a touch of elegance.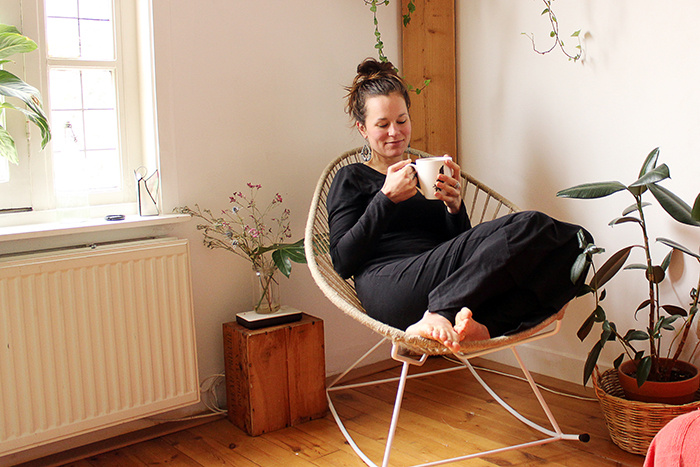 Consider this when choosing an Acapulco Chair:
First things first – comfort is key!

Imagine sinking into a chair that hugs you just right. Acapulco chairs come in various materials, from natural ones like hemp rope and tule (a local reed in Mexico) to modern PVC. The quality of the PVC is key. You want it to be flexible enough to ensure a comfortable seat and yet also retain its original shape. The PVC cord in our chairs has "memory" which means the chair returns to its original shape after use. It's also free of phthalates, ensuring less harm to the environment, and is fade resistant, making it durable for outdoor use.

Acapulco chairs love both the indoors and the great outdoors

Whether you're sprucing up your living room or creating a stylish patio, these chairs are up for the task. Just make sure to choose the right one for your space's vibe! Keep in mind, the Acapulco chairs from hemp rope or tule are meant for indoor use only.



Size matters

Especially when it comes to Acapulco chairs. Measure your space to find the perfect fit. Our chairs are made to the original design dimensions of the chair which is large enough to ensure a proper head rest.

Colours galore

Want to add a pop of color or keep it classic? Acapulco chairs come in a rainbow of shades to match your mood and decor. Blend them seamlessly with your surroundings or make them the focal point – the choice is yours! There can be also multiple colours in one chair, like our Sunset or Unicorn Acapulco chairs. Or you can Design-Your-Own Acapulco chairs and pick your own unique selection of colours.

Congratulations, you're now an Acapulco chair aficionado! Armed with comfort, quality and design know-how, you're ready to pick the perfect chair for your space. Embrace the weaving wonders and open-frame elegance as you make your lounging dreams a reality. If you have any questions, please let us know, we would be happy to help (send us an email at [email protected]).

Happy chair hunting!