About Us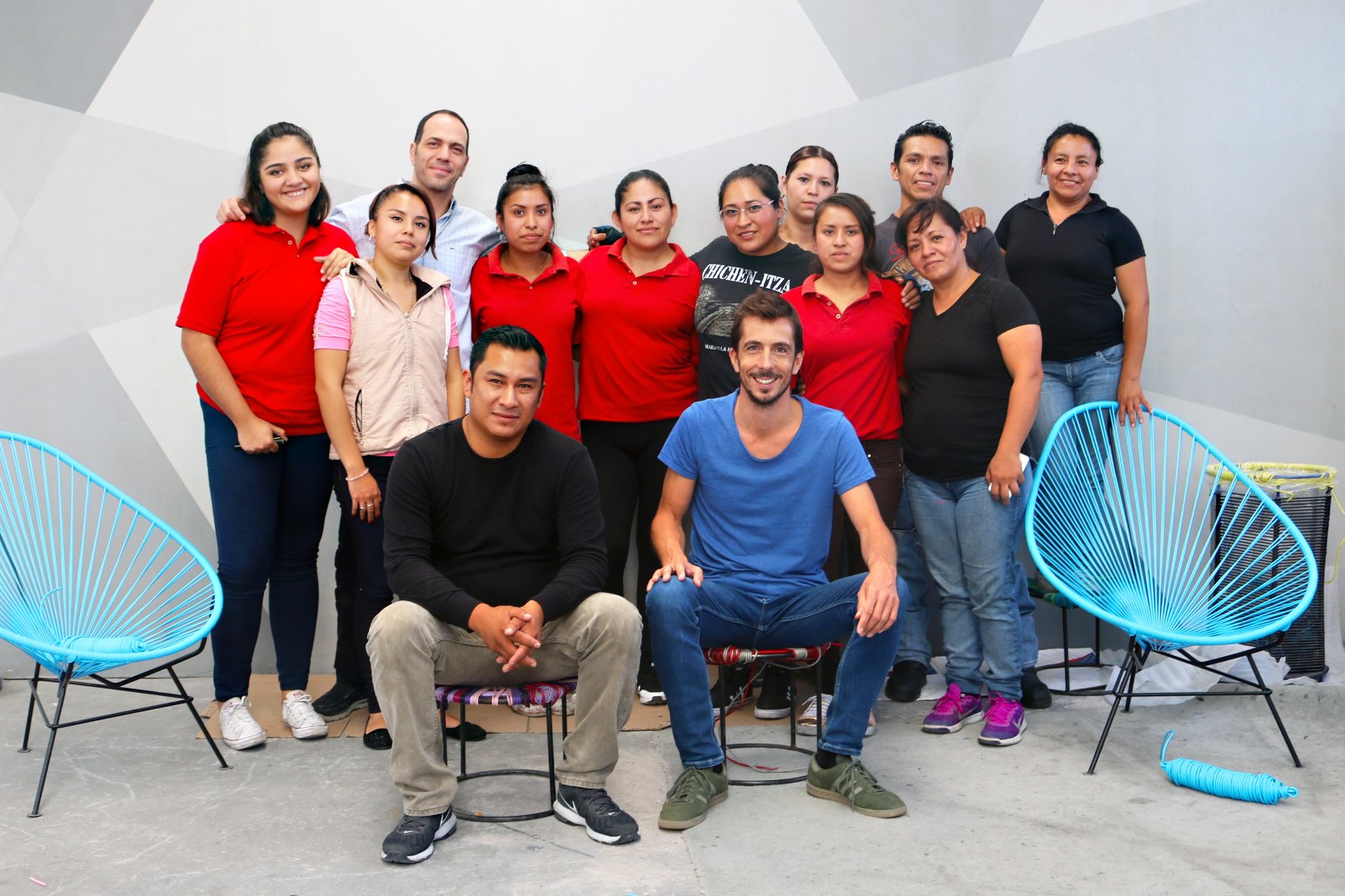 Silla Acapulco U.S. is a part of Fair Furniture and www.sillaacapulco.com. We launched www.sillaacapulco.us in April 2018 to help better serve our customers in the United States.
We design our own products and import a large variety of handmade products directly from Mexico. Our specialty is the iconic Acapulco chair, woven in Mexico and made with recycled materials whenever possible. As part of the Fair Furniture mission, we support honest, handmade furniture and home decor made of sustainable materials. We strive to be fair in all of our interactions and in transactions with all stakeholders including our partners and our customers.
Our focus is to offer furniture and home accessories made of sustainable and honest materials. The products we offer are unique, limited in quantity, and created by hand for a fair price.
We are originally a furniture design brand based in the Netherlands and are proud to say that we now have a presence in the United States in San Antonio, Texas. We work with a small family-owned workshop in Mexico city where craftsmen and craftswomen create our chairs. Some of our natural bamboo products, which are currently available in Europe, are also made in a family-owned workshop located in Bali, Indonesia. 
We serve our customers in Europe and the Middle East from our central warehouse in Sliedrecht, Holland. And to serve our customers in the United States and Canada we have established a location in San Antonio, Texas. We believe that with these two warehouses we will be able to deliver our products to most of our customers all over the world. 
For more information, please don't hesitate to contact us at [email protected]. 
Fair Furniture LLC
1504 Coriander Drive
Austin, TX 78741, U.S.A
+31653761963 (we recommend sending a Whatsapp message for fast reply)
Distribution:
Scobey Moving & Storage
9625 North Broadway
San Antonio, TX 78217-4902
Phone numbers:
+1 210-535-3440
+1 210-828-8393