Hi! I'm Joris - the founder of Silla Acapulco Original. 
I fell in in love with the Acapulco chair around 8 years ago during a trip to Mexico.
I think the design of the Acapulco chair is really one of a kind, truly original and one of the best furniture designs I have ever seen. I say this not just because I sell these chairs, but to communicate why I'm committed to bringing the Acapulco chair design to other areas of the globe for people to enjoy.
There is virtually no similar chair or product in the market: A chair that is as beautiful for interior use as it is for exterior use.
Here are 10 reasons why I love the Acapulco chair:
1. The Acapulco chair is ideal for both indoor and outdoor use
It's the perfect lounge chair, for both indoors and outdoors. You can use it to sunbathe in the summer as the PVC cords are UV resistant and flexible, and the design allows you to stay cool. When it gets colder or during rainy season, you can easily shift the chair to your living room to enjoy a coffee or tea with a good book.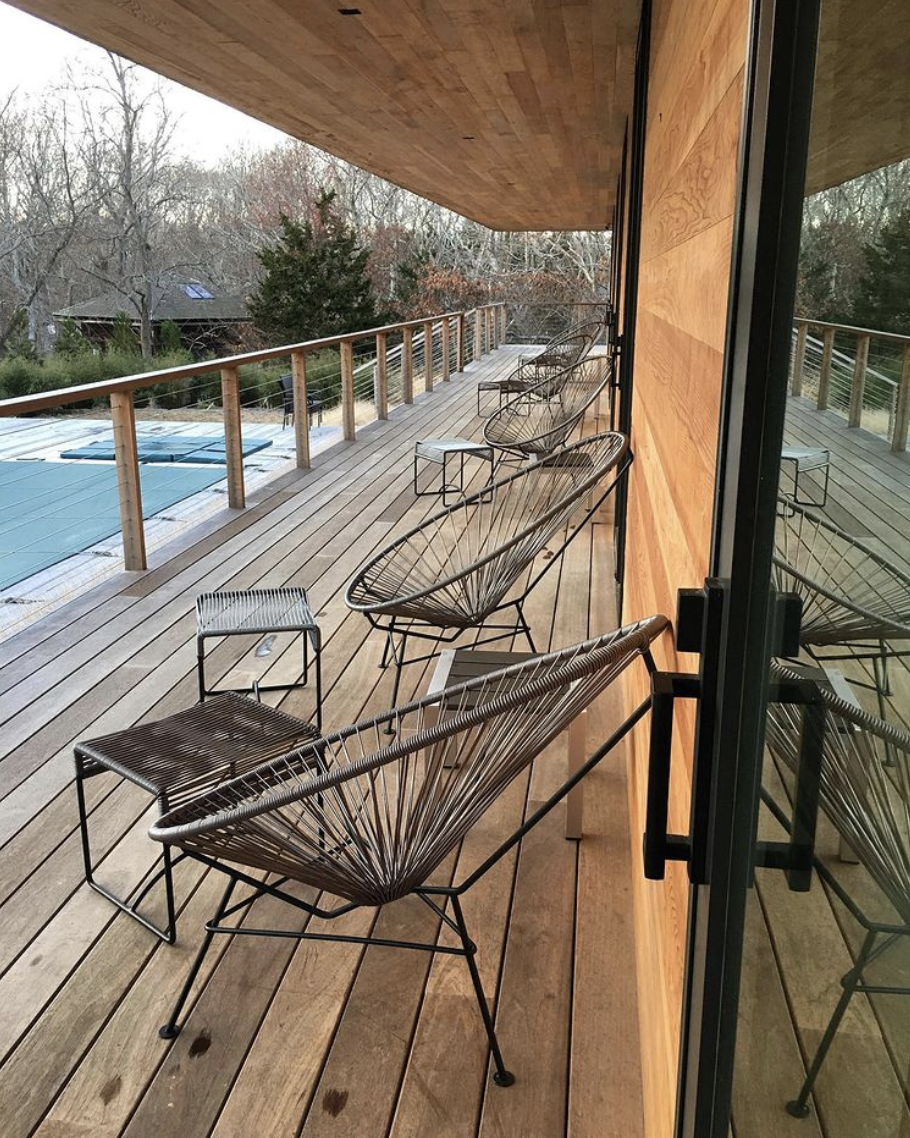 2. It's easy to clean
All this without really needing to clean the chair or do anything else. Due to the open structure and material use you can just pass a cloth to clean it and that's it. Almost all other outdoor furniture is difficult to clean and not suitable for indoor use.
3. Timeless design
I love the design! It's unique and the proportions and the special method of weaving give it a timeless look. It is a relatively large chair but because of the open design it does not take over your living room. They were famous and loved in the 50's and remain popular. 
4. It's lightweight
It is relatively light weight, but not too light either. Light enough to pick up easily but sturdy and strong enough so it doesn't tip over easily. Because the Acapulco chair design is lightweight, you can pick it up with one hand and easily transport it to your garden or terrace and back to your living room whenever you want.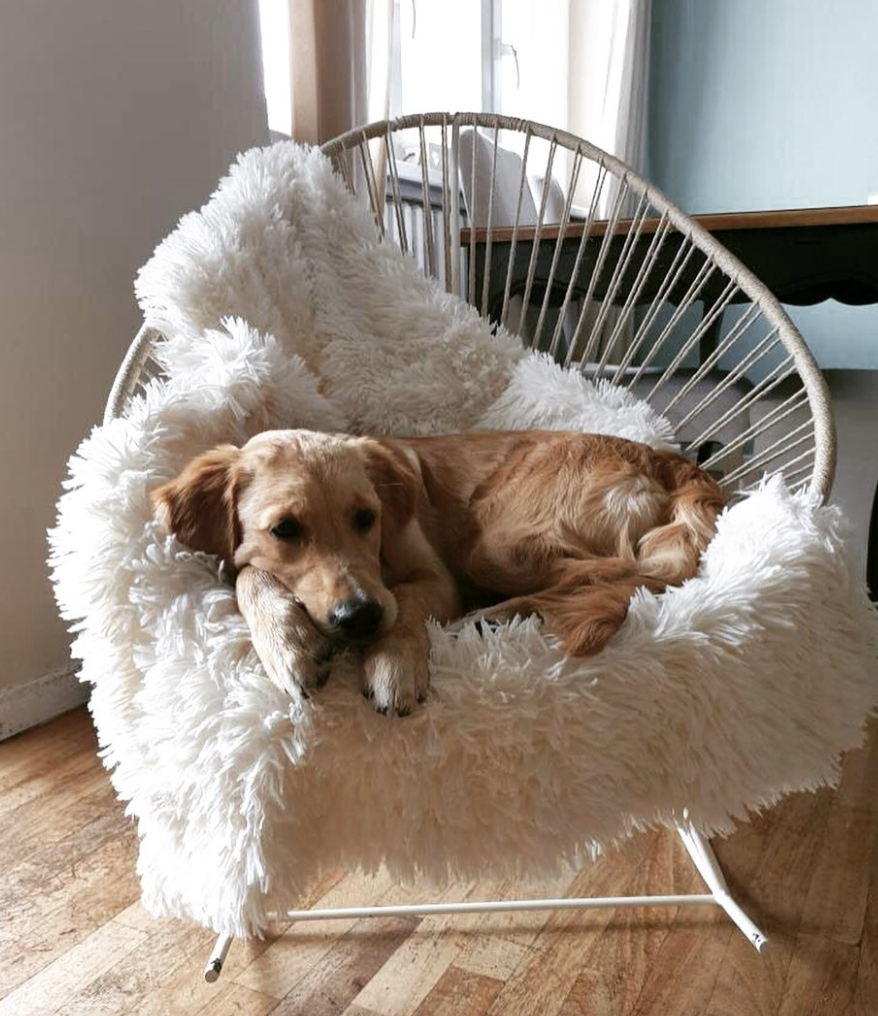 5. Oh-so-comfortable
You have to try it yourself but the original Acapulco chairs are incredibly comfortable. You can sit in one for hours without feeling the need to get out. The strings of the original Acapulco chairs have such characteristics that they feel soft but at the same time supportive. Unlike replica chairs, the strings have "memory" that shape to your body and return to their original shape after use. An authentic chair should be able to provide proper support for your head, ideal for a little snooze. 



6. Durable
Our Acapulco chairs can withstand outdoor use in hot and cold weather, sun and rain.
In my experience, this is a chair that you can use for at least another 10 years, and if properly taken care of, which you can enjoy for a lifetime. The frames are made from sturdy galvanised steel and the cords are fade resistant, to make sure the colours stays vibrant. (Please note that our Acapulco chairs woven from natural materials like tule and hemp are not suitable for outdoor use.)
7. So many cheerful colours to choose from!
And then I haven't even talked about all the amazing colours you can choose from. Virtually all the colours in the spectrum can be used for the Acapulco chairs and you can even design your own using several different colours. We even have a beautiful sunset-inspired chair, a personal favourite. The Acapulco chair looks good in basically any colour. Imagine your Acapulco chair in purple or maybe canary yellow. Because of the open design and the slim cords the chair still looks somewhat modest in your interior. A touch of bright colour to any space, but yet, not too invasive. 
8. Ethically produced
These authentic Acapulco chairs are actually still handmade by skilled artisans in Mexico. All of our chairs are ethically produced, so by buying these chairs you directly support local Mexican families.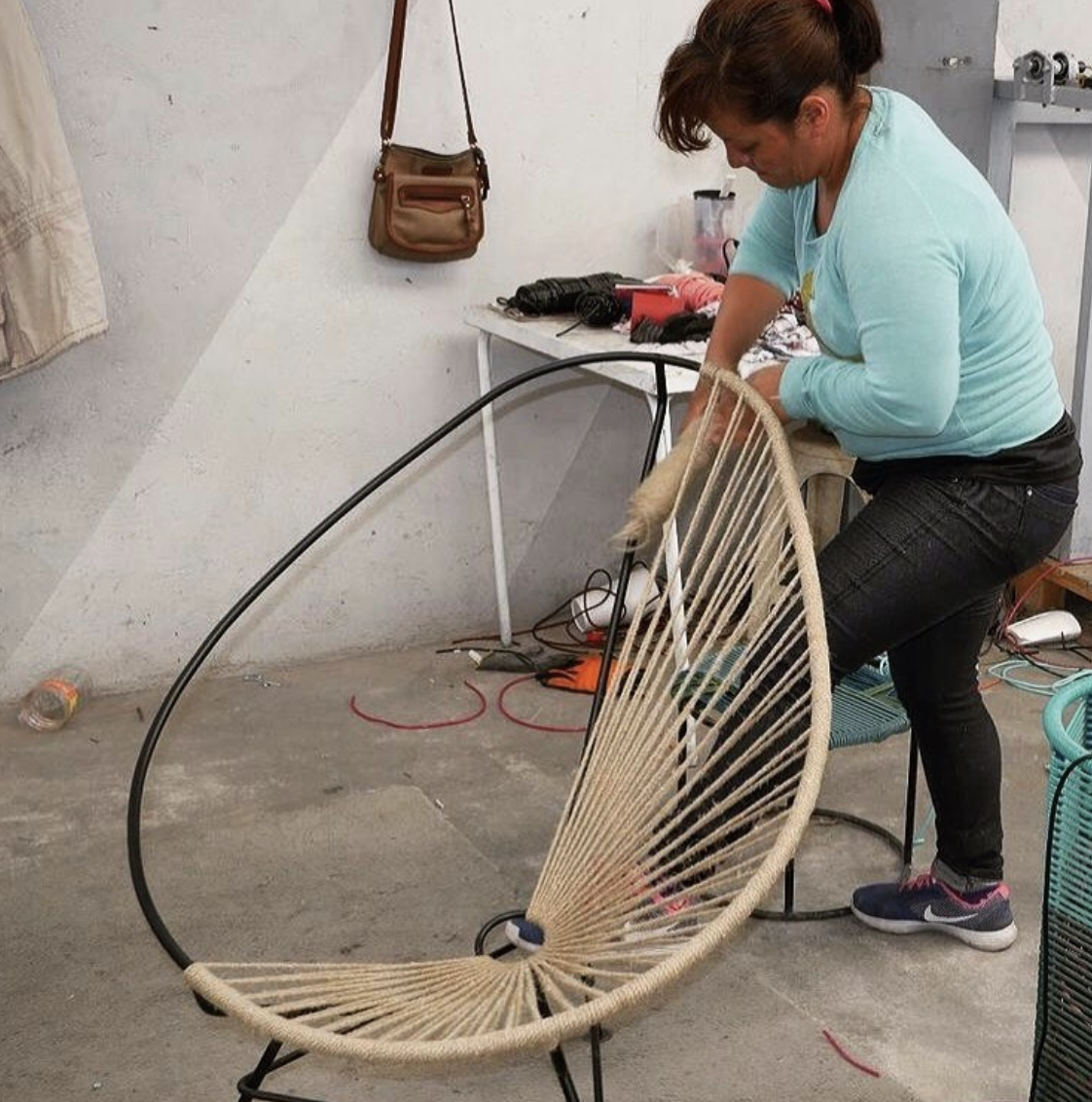 9. Environmentally conscious
The PVC cords we use are free from phthalates, ensuring less harm to the environment. All of our designs in black are made with 70% recycled PVC. We also offer Acapulco chairs made from eco-friendly and sustainable materials like tule (a local reed) and hemp rope.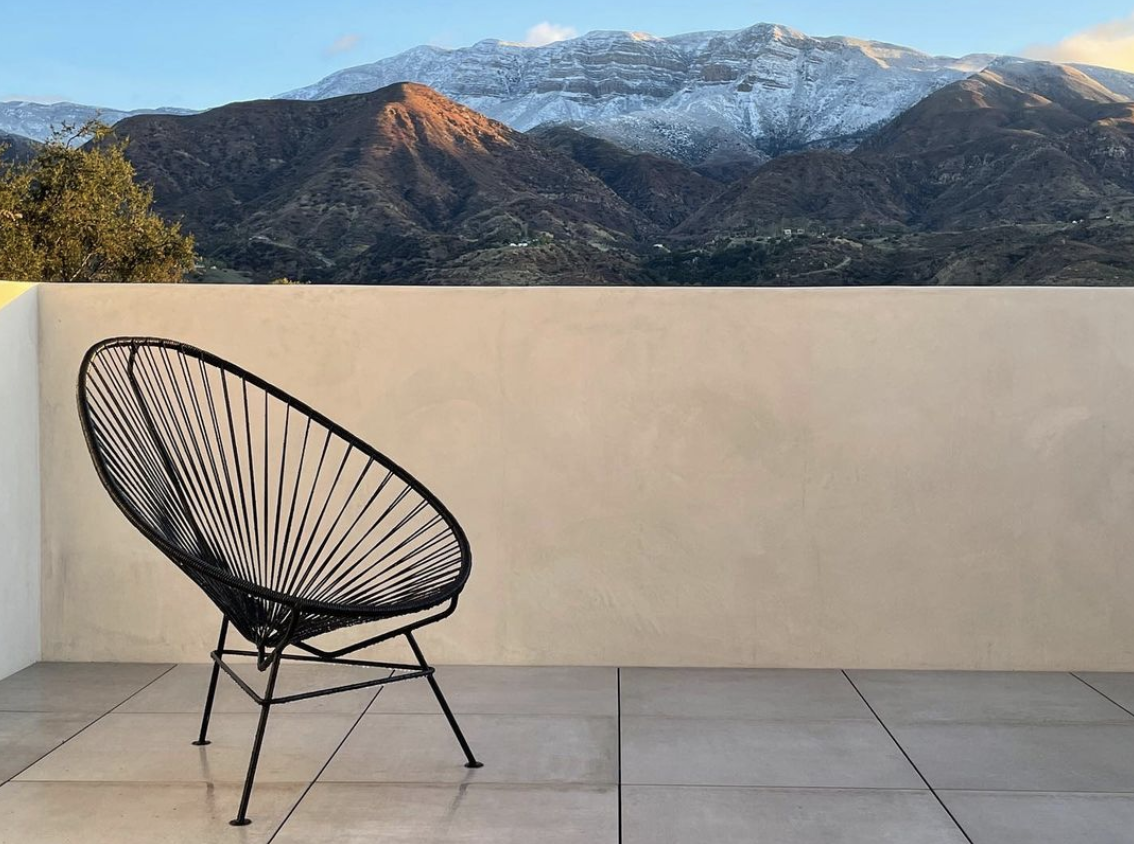 10. You can repair your own chair if it ever breaks.
As mentioned before, the original Acapulco chairs are very durable and sturdy. Nevertheless it can happen that your chair somehow gets damaged. The cool part is that you can now weave your own chair with new PVC cords. With Youtube videos on how to weave your Acapulco chair readily available this can be a nice and rewarding DIY project. We have the PVC cords in a variety of colours available here.
Important to note: Most of the aforementioned characteristics only apply to the authentic Acapulco chair from Mexico, which features the original design specifications, and are handmade with high quality materials. There are replicas, which don't offer the same quality and value for money. The design usually differs, as well as the materials. Replica chairs often use cords that are not flexible and break easily, which make it uncomfortable. They are also often not fade resistant.
If you have been enjoying our chairs, please reach out and share your experience with us. We'd love to hear from you.
Thanks for being here!
Joris